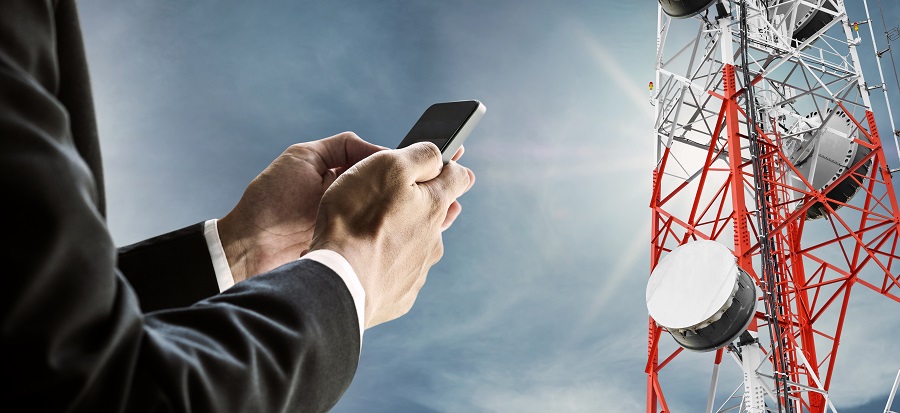 Nokia Al-Saudia has a leading position in the telecom sector of Saudi Arabia and continually extends its service footprint in the industry. Our services started with the telecom segment and later expanded to high-end complete turnkey projects which include civil, power and electromechanical works. We perform as a single end-to-end full-service provider for you with our projects that reach out from site acquisition, survey, design, implementation, testing and commissioning to integration of all the systems that are available in house.
Nokia Al-Saudia network implementation division keeps up to this challenge and offers you our expertise, processes and metrics to leverage the changes in telecommunications that are accelerating dramatically. If you are looking for someone who can enhance your customer service support, reduce costs and mitigate risks, while increasing profitability, we are it. Our capabilities and capacity help in successfully servicing your processes and requirements that demand only the leading telecom service providers. We provide this world-class service with complete customer orientation through unique client partnerships.
Our services include not only front-office support services but transaction processing support, across various lines of telecommunication businesses that range from conventional wire line service providers, wireless, mobile companies and extends to Low current companies. Our wide array of services is limitless; we cover GSM, TETRA, MW, MSAN, DWDM, FTTX, CCTV, Security Systems, operation & maintenance and more.
We have set a great track record of customer partnerships in delivering high quality customer service support and ensuring continuous value additions.
Telecom Services
Cellular networks.
FTK Civil Services
OSP civil and telecom works.
Switching and transmission systems.
Microwave systems.
IVMS ''In Vehicle Monitoring System''- Fleet Management System.
Rescue & emergency solutions.
Trunk Radios and Public security applications.
Information technology.
Cellular Networks
Nokia Al-Saudi has accomplished several cellular network projects in Saudi Arabia, it is one of the pioneers in this domain. Furthermore, it has participated in all cellular network implementation with all operators (STC, ZAIN and Mobily), below are sample projects of which Nokia Al-Saudia has successfully completed:
STC 4G1, 4G3,4G4, 4G5 and USF projects.
Mobily Swap project in central and northern regions.
ZAIN SWAP project in southern region.
FTK Civil Services
Today Nokia Al Saudia becomes one of the leading civil subcontractor in Saudi Arabia.
More than 500 civil GSM sites have been executed by Nokia Al-Saudia during the last two years.
Nokia Al-Saudia has the necessary expertise that enabled implementing all site categories (roof top, green field, sharing sites and mobile sites).
OSP Civil and Telecom Works:
Nokia Al-Saudia delivered complete OSP (including Passive Optical Network) for its customer as end-to-end service from high level design, survey, work permit, procurement, implementation to testing and termination.
Work Permits have included critical areas such as SEC sub-stations and within cities where number of facilities exist.
Specialized team of engineers are supervising the work to ensure proper implementation with desired quality.
References:
Zain (reload project over SEC network 10 links)
STC (I&R Jeddah trial exchanges using 14 team)
Switching and Transmission Systems:
Several operations and services related to DWDM, SDH, IP/MPLS, OTN, etc. with different rates and operating speeds were implemented by our highly qualified teams.
The scope has included design, software upgrade, survey, migration, management system, data centers, testing and commissioning as well as integration whether over maintenance downtime or during regular business hours.
Nokia Al-Saudia strength was always in its ability to size and enhance the number of teams in accordance with the project requirements.
References:
STC Tx2015, Tx2016 and Tx2017 DWDM/MPLS, SDH, OTN (Technology by Coriant, Kingdom wide)
STC Tx2016 and Tx2017 DWDM/MPLS (Technology by ALU, Kingdom wide)
STC MSAN (Technology by ADTRAN, Kingdom wide)
Microwave Systems:
Nokia Al-Saudia has a large experience in microwave systems including:
Design and interference analysis
MW Networks (IP-Based, PDH, SDH….)
Integration and alignment for All Type of MW (NEC, ALU, Flexi Packet, …)
Installation All Type of MW for All Sizes (0.3m, 0.6m, 0.9m, 1.2m, 1.8m and 2.4m)
And successfully completed:
2500 Link in STC Project (Felxi Packat & ALU)
150 Link in Zain Project using NEC equipment
Also, expected to reach 600 Links in Mobily Project (ALU)
IVMS ''In Vehicle Monitoring System''- Fleet Management System:
Through IVMS, Nokia Al Saudia have live monitoring over the whole fleet, through which we monitor the drivers' behavior to mitigate the risk associated with commuting from/to site activity and to correct any bad behavior on spot, we were able to reduce the number of accidents to ZERO major over the last three years.
Rescue & Emergency Solutions:
Nokia Al Saudia has an intensive training programs that enables the workforces to react properly in the emergency situations to reduce the incident consequences.
Trunk Radios and Public Security Applications:
Trunked Radio is a critical communication tool that has taken significant interest not only by officials but also by security companies and organizations wishing to have their group communications facilitated in a professional, secure and rapid way.
Nokia Al-Saudia has the experience of installing complete TETRA (Terrestrial Trunked Radio) Network to serve both voice and data applications as well as several other functions. The benefits and features of the TETRA system such as Fleet Management, PTT, Group Calls, Dynamic Allocation, Auto-Vehicle Location (AVL), Preemptive, Priority and Emergency Calls, etc. are becoming a basic requirement for many customers.
In addition to TETRA, there are different types of public security means of communications offering similar features and promising to dominate. Nokia Al-Saudia has also participated in the trail of TETRA over LTE system preparation. Moreover, the PS-LTE technology is promising to dominate over wide variety of applications.
Nokia Al-Saudia services included Site Survey, Civil Design, RF Planning, Managed Services, Drive Test, Post Processing, RF Optimization, NOC Team, MSO Expert, Training Testbed Installation, Configuration, Testing and Commissioning.
References:
BRAVO TETRA Network (Technology by Airbus)
BRAVO TETRA over LTE trial (Technology by NOKIA "LTE RAN" and Motorola "TETRA Application")