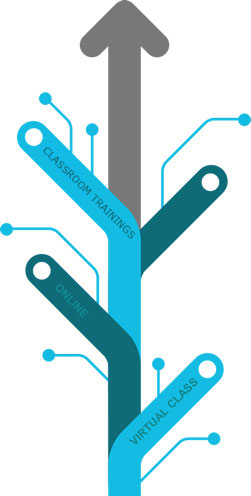 About
Training Development Method

Classroom Trainings
Our trainings structure and methodology is made to make sure of a full engagement and interaction of our Trainees.

Online Trainings
Full interactive and engaging classroom methodology, whilst conducting the training on your own terms; in any location and at any time.
A comprehensive course with documentation kit along with your user id and password. log in to the learning portal, where you have access to the courses, course tests and the forums where you can post administrative or technical questions to the course responsible.

Live Projects
Training in Nokia Al-Saudia projects include 2G & 3G telecom network solutions, Network deployment & integration, performance, RF optimization and drive testing.

Virtual Class
Perfect solution for groups who want live training sessions.